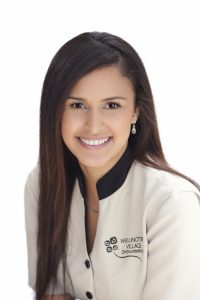 Asal Originally born in Shiraz, Iran She was raised in Ottawa since she was six years old and she is bilingual in English and Farsi. She started in the dental field as a Dental assistant in 2009 then earned her dental Hygiene Diploma in September of 2011 from The Canadian National Institute of Health. The best part of her job is working together with Dr. Picard and the patient to achieve the perfect smile! She relates well with the patients and pays close attention to detail and is very caring. Besides work she enjoys spending time with her friends and family, whom she is very close with. She also enjoys an active and healthy lifestyle.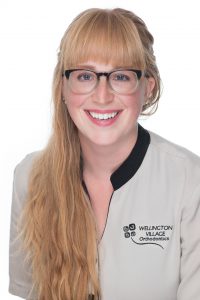 Katriina works on the front lines of the office helping to receive calls and coordinate scheduling. She grew up closer to the Toronto area but has called been in Ottawa since 2008, when she came to pursue her studies in Communications at Carleton University. She also does professional photography on the weekends with her husband. She enjoys being a part of the team and learning all about orthodontics! In her spare time, she loves to travel and spend time outdoors.
---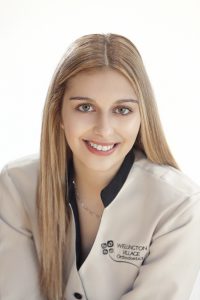 Michelle is born and raised in Rockland, a town east of Ottawa. With her background in Personal Support Work, she understands the importance of taking good care of each patient's needs. She enjoys welcoming and assisting our patients in both English and French! Michelle is a proud mother of two young boys and during her free time, loves to spend time with her family in their countryside home.
---

Isabelle is originally from a small town in northern Ontario. After highschool she moved to Ottawa and attended an aesthetic program at La Cité Collegiale. Having always had a passion for helping people, she decided to move into the health field. After graduating from Dental Hygiene in 2009, she worked in a general practice for 9 years before joining us in the orthodontic field, assisting patients in both English and French. During her freetime, Isabelle enjoys going on weekend roadtrips, being active and spending time with her fiance, family and friends.
---
Julie B is originally from the East Coast; however, she moved to Ottawa in 2014 in order to study Dental Hygiene in French at La Cité Collégiale. She fell in love with the Capital City ever since! Being a retired national level synchronized swimmer, she has always had a passion for precision and team work and she is excited to share her love for oral health with Wellington Village patients. During her spare time, Julie enjoys spending time in the outdoors and of course, visiting back home during holidays.
---
Genevieve grew up in the Ottawa area. She originally started in the dental field as a dental assistant in 2004. She returned to further her studies and earned her dental hygiene diploma in 2010 from La Cité Collégiale. She worked in a general practice for 8 years before joining us in the orthodontic field. Genevieve is a curling fan and enjoys travelling, cycling, and hiking with her husband.
---
Julie F was born and raised in Ottawa. She gratuated the Dental Assisting Level II program from Career Canada College in 2003. Shortly after, she moved to Vanvouver BC and worked as an assistant in the west coast before moving back home to Ottawa. Julie is experienced in General Dentistry, Neuromuscular Dentistry, Orthodontics and Periodontics. After working in a practice for 11 years, she is ready for a a change and is excited to be part of a new team. In her free time, Julie enjoys trying new healthy recipes and spending time with her husband and 5 year old twins.